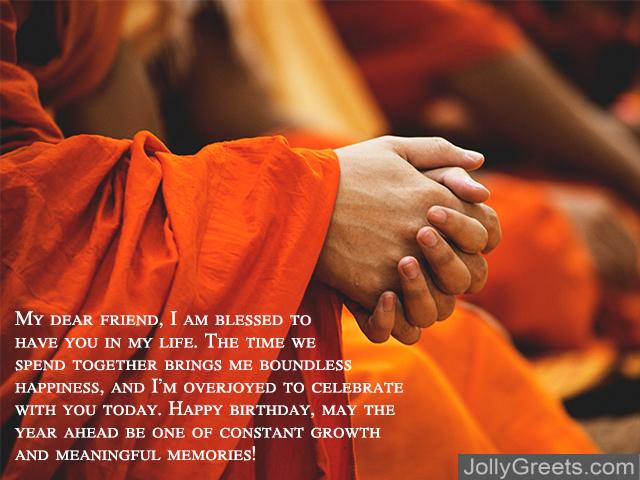 When someone you care about has a birthday, it's a wonderful time to express your faith and let them know how special they truly are. Birthdays only come around once a year and are a time to cherish. So, make someone's birthday extra special with a spiritual wish that's truly meaningful. Here, we've provided a list of thoughtful birthday messages for those who are a blessing in your life.
How to Create the Perfect Card - Examples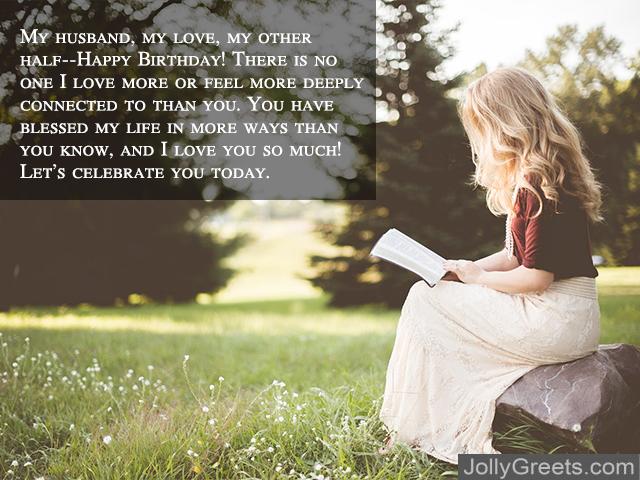 Spiritual Happy Birthday Wishes for a Friend
Friendship is one of life's greatest gifts. Show your love for your friends on their special day with a spiritual birthday wish: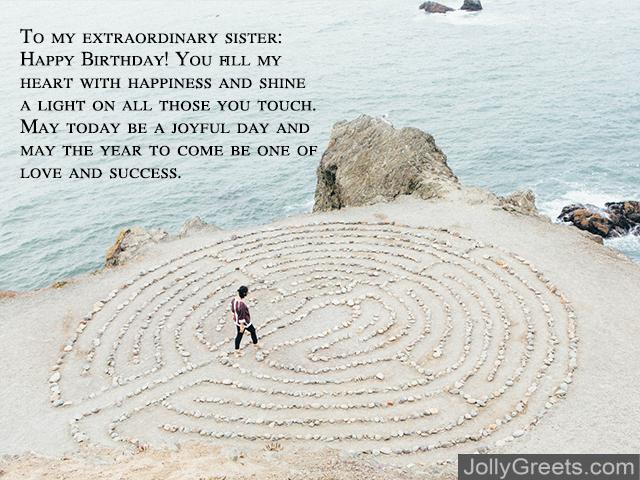 My dear friend, I am blessed to have you in my life. The time we spend together brings me boundless happiness, and I'm overjoyed to celebrate with you today. Happy birthday, may the year ahead be one of constant growth and meaningful memories!
Wishing a very happy birthday to my wonderful friend. You bring meaning to my life and are a joy to be around. Here's to you and a lovely year ahead.
My friend, you have a beautiful spirit. Your friendship is a gift that I cherish each and every day. Thank you for your companionship, your love and your support. Happy, happy birthday, may today's celebration be all you wanted and more!
Wishing a happy birthday to one of my most treasured friends. You have brought light into my life and I can't imagine being without you. Thank you for your friendship and for all of the memories–may we make many more in this year to come!
My dear and beautiful friend, happy birthday! You have such grace, spirit, and compassion. Have a wonderful birthday, and may the year ahead be one to remember!
Spiritual Birthday Message for Husband
Your husband is the light of your life, your other half. With this man, you share so much, so share a spiritual message on his birthday to let him know just how much you care:
My husband, my love, my other half–Happy Birthday! There is no one I love more or feel more deeply connected to than you. You have blessed my life in more ways than you know, and I love you so much! Let's celebrate you today.
My dear husband, here's to another blessed year together. Our everlasting love is a gift and a ray of light in my life. May our time together be filled with loving memories and mutual support. I love you!
My loving, faithful, and handsome husband, it is my joy to wish you the happiest of birthdays. Your love fills me with a lightness and a happiness unlike anything I've ever known. May this year to come be even better than the last, my love!
My dearest husband, happy, happy birthday! I love you more than you know. The connection we share is as deep as an ocean and I simply do not know where I would be without you. With you, I am blessed.
My beloved husband, I love you more deeply than you know. Your spirit guides me through our life together and I am forever grateful for your company. Today, on your birthday, let us celebrate you and all that you are. I love you!
Spiritual Birthday Message for Sister
This year, make your sister's birthday extra-special with a spiritual birthday message that will hit close to home:
My kind, caring, and beautiful sister, it brings me so much joy to wish you a very happy birthday. You have brought much light, hope, and happiness to my life, and you are so love. I hope that your birthday celebration is all that you wish for and more!
To my extraordinary sister: Happy Birthday! You fill my heart with happiness and shine a light on all those you touch. May today be a joyful day and may the year to come be one of love and success.
My dear, lovely sister, you are a blessing to me and our entire family Your boundless strength, kindness, and beauty touch all of our lives in more ways than one. Today, on your birthday, I wish you nothing but joy and excitement! I love you.
My lovely sister, you are beautiful inside and out. Your spirit shines brightly on everyone you meet, and your kindness touches all of our hearts. I wish you nothing but love and joy today on your birthday–let's celebrate!
Special Christian Birthday Message
When you have a shared faith with friends, family, and loved ones, it makes celebrations like birthdays even more special. These Christian birthday messages may touch the hearts of those you care about:
My close friend, it is my joy to wish you a very happy birthday. By His grace, the year ahead will bring you much joy, laughter, peace and prosperity. Enjoy this celebration of all that you are.
Happy birthday to you! May the Lord bless your year to come and make it one of light, love, and friendship. You are deserving of so much–celebrate today!
My beautiful friend, you are a light in my life and a blessing to all those around you. May His light shine upon you in this year to come, making it one of growth, joy, and love. Here's to you!
You, my dear, walk every day in the light of the Lord. Today, your birthday, is no different! I am blessed to have you in my life and to call you a close friend. I have so much love for you and I can't wait to see what this year brings. Happy birthday!
Wishing you a blessed birthday filled with love, family, joy, and laughter. By His grace, you live a life of faith and love–I am proud just to know you. Happy birthday!
Birthday messages can so often sound the same, fading into the background and being forgotten about. The spiritual birthday wishes listed above will speak to your loved ones on a deeper level, reminding them of your shared faith and your appreciation for each other.