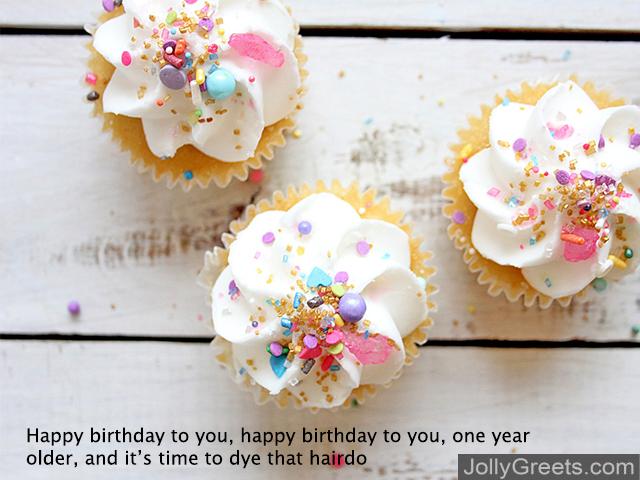 A card is always the best gift to say you love someone or to just casually say happy birthday or congratulations. Don't forget to tell her how much you love her on her birthday. No matter whether that special birthday girl is a wife, mother, daughter, best friend, girlfriend, or co-worker, you will find amazing card sayings and tips in this article.
How to Create the Perfect Card - Examples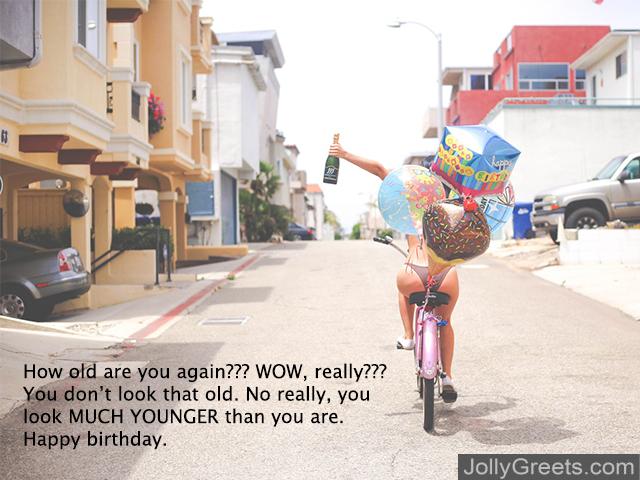 She will greatly appreciate the thought, no matter who you or what type of saying you choose to put in this card. If it's someone near and dear to your heart, give her a heartfelt card that will tell her you love her. If she's someone who appreciates your funny or goofball personality, check out our awesomely hilarious funny section, where you'll find so many jokes you're sure to find one that inspires your card.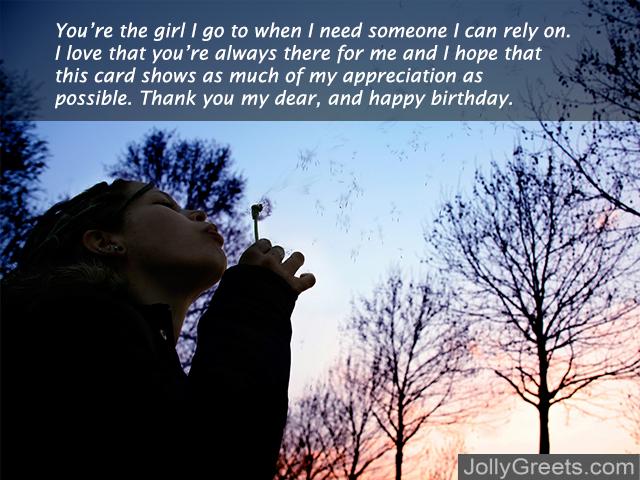 If she loves the Lord and you want to remind her how her life has led you to grow in your relationship with him, find our religious section for wonderful ideas.
Heartfelt: Say happy birthday to the girl who is celebrating her special day. Tell her how much you care in a way that means everything to her. Some of these can be used if you want to touch the heart of someone you care about deeply and some are great for if you have a co-worker or an associate who you want to wish happy birthday, but you don't really know them, so you make a card that sounds genuine. This is that card.
(this one is great for a co-worker or acquaintance you don't know too well) Happy birthday, you're awesome.
(For wife or girlfriend) Happy birthday, beautiful. I wish I could express to you just how much you mean to me in one card, but unfortunately that will take more cards than I will ever give you throughout our amazing life together.
(For daughter) For the most special child of mine on her special day. Happy birthday little one. I love watching you grow year by year, month by month, week by week, day by day, hour by hour. You are a light in my life that I am so so so proud of and I can't wait to see where life takes you.
(For best friend) You're the girl I go to when I need someone I can rely on. I love that you're always there for me and I hope that this card shows as much of my appreciation as possible. Thank you my dear, and happy birthday.
Funny: Let your personality shine in these amazingly hilarious cards. For best use of these, ensure you're gifting it to someone who understands you and your humor and will appreciate the saying rather than take it to be offensive, as you don't want to ruin someone's birthday and we would hate to be the cause of that. Once you know for sure that the person will appreciate the joke, these are wonderful for your birthday card for her.
Listen, I know you think you're young, but we don't say hashtag anymore. It's over. You're not that hip. BTW, we don't say hip anymore either. That's been gone for like ever. #happy birthday #act your age
Happy birthday to you, happy birthday to you, one year older, and it's time to dye that hairdo ?
Don't worry, all those wrinkles were there before today. You don't just age that quickly. Happy birthday.
Roses are red, violets are blue, I may be old, but so are you. Happy birthday
How old are you again??? WOW, really??? You don't look that old. No really, you look MUCH YOUNGER than you are. Happy birthday.
Religious: Say happy birthday to the girl who loves the Lord. Tell her you're proud of how you've seen her grow and you're looking forward to what she's going to become. She will appreciate your recognition of her religion, just ensure you're gifting it to someone who genuinely wants her religion involved in her birthday and she will absolutely love it.
"She is clothed with strength and dignity and she laughs without fear of the future." Proverbs 32:25. You are one of the strongest women of God that I know. Happy birthday.
"God is within her, she will not fall." Psalm 46:5. You have grown in Christ throughout the years and I can't wait to see how you continue to do so. Happy birthday.
"Blessed is she who believed that the Lord would fulfill His promises to her." Luke 1:45. God has promised you big things and when you give Him your belief He will fulfill them. Happy birthday and keep on believing.
"She is energetic and strong, a hard worker." Proverbs 31:17. God has provided you with energy and strength to do His great works. Throughout your life you have grown stronger in Him and I pray that you continue to do so. Happy birthday.
No matter who the girl is or who you are you will find an assortment of cards that she will absolutely love in this article and they can be reused for different girls. These saying are timeless, so you don't have to worry about whether or not you can adapt them to be current. Choose a different, fully customizable saying for each birthday card and don't worry about doing all of that pesky research because we already did it for you!!!