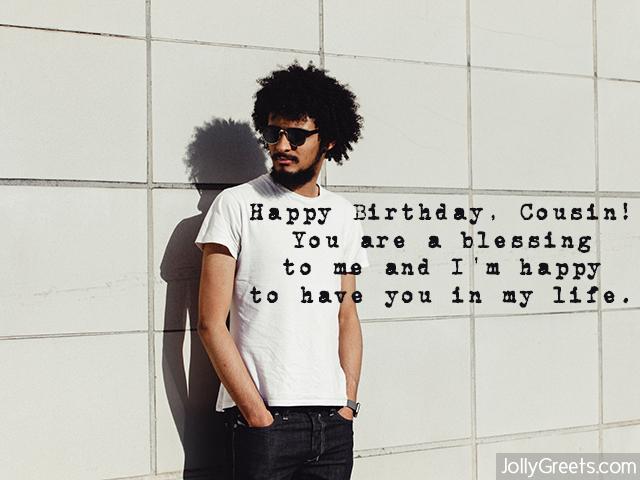 Birthday celebrations are always a joyful occasion, but especially when the special day belongs to a member of your family. Your cousins are no exception! The next time that your cousin's birthday is coming up, get ready with a memorable message that will make the big day even better. Below, you'll find a diverse assortment of wonderful wishes to fit the occasion of your cousin's birthday. Don't miss this opportunity to let your cousin know how great they really are!
How to Create the Perfect Card - Examples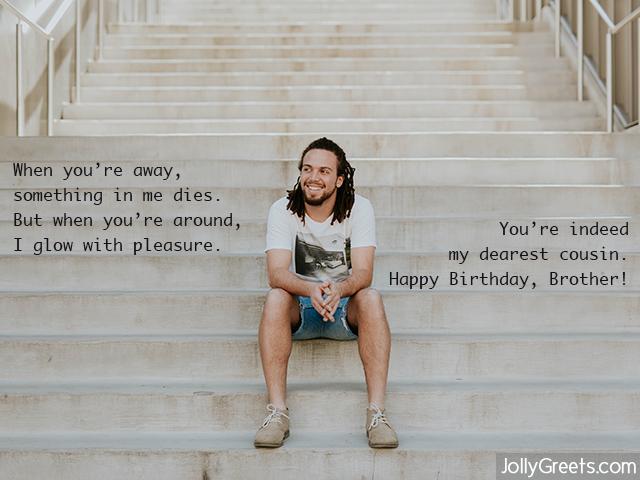 Birthday Wishes for Cousin Female
She's the best cousin you could ask for, and she's turning another year older! Bring a smile to your female cousin's face with a thoughtful birthday wish.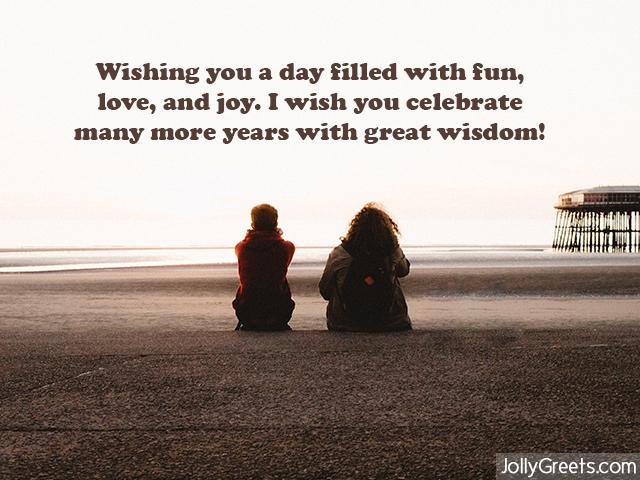 To my favorite cousin: Have a fun and joyful birthday! You are funny, clever, and beautiful–I'm so glad to have you as a friend.
We grew up together and you've become like a sister to me. I'm thrilled to celebrate with you this year, let's make it the best birthday yet!
Birthdays are a time for cake, presents, family and friends. We may technically be cousins, but you're practically my sister. Have a fantastic day and a wonderful year to come!
It doesn't get much better than birthdays! From the gifts to the cake to the family and friends, it's undoubtedly one of the best days out of the year. On your birthday, dear cousin, it's all about you! Happy birthday!
My lovely cousin, happy, happy birthday! I'm so glad that you're a part of my life and my family. Wishing you a fantastic celebration today, and plenty of delicious birthday cake!
Dearest cousin, I so glad to wish you a happy birthday! You bring joy and love to the lives of those around you, and I'm grateful to have you in my life. Have a simply wonderful day, may the year to come bring happiness, excitement, and treasured memories.
Birthday Wishes for Cousin Male
Your male cousin has been a great friend to you over the years. Make his birthday one to remember with one of these messages:
Cousin, we're as close as brothers and I'm so lucky to have you in my life. Thanks just for being you! Wishing you a happy birthday and an exceptional year to come.
My favorite cousin: Thank you for always being there for me, whether I needed someone to talk to or just a really good laugh. Know that I've always got your back, too. Happy, happy birthday!
To have a cousin is to have a lifelong friend, and I'm so grateful for your friendship! Thank you for the laughter, the companionship, and the many memories. May your year ahead be the best one yet! Happy birthday, cousin!
Happy birthday to my awesome cousin! I can't believe how grown up we are all becoming. May the year ahead bring you good fortune and happiness.
We're cousins by blood, but you've truly been like a brother to me over the years. I don't know what I would've done without your friendship and your company. Today, let's celebrate you! Happy birthday, cousin!
Funny Birthday Wishes for Cousin
Humor is a fantastic addition to any event or gathering, including your cousin's birthday! Make everyone at the party laugh with a funny birthday wish for your cousin.
Cousin, I guess we turned out alright, didn't we? I'm very proud of you and the person you've become. Wishing you the happiest of birthdays!
My dearest cousin, we've seen each other through it all, from childhood through the painfully awkward teenage years right up till now. Since it's your birthday, I guess I won't break out those embarrassing pictures. Have a fantastic birthday celebration!
Our family may be loud, crazy, and dysfunctional, but at least we've got each other! Happy birthday, cousin, it's time to party!
Cousin, if there's anything that I've learned about you over the years, it's that you sure know how to have a good time! Today, the party is all for you. Wishing you an amazing birthday!
I've known you since before we could walk, and look at us now! We may not have turned out perfectly, but I think we did alright. Happy, happy birthday to my favorite cousin!
40th Birthday Wishes for Cousin
Your cousin's 40th birthday is no small event! After living for four decades, he or she will love to hear how much they mean to you with a memorable birthday message.
Cousin, we've been through it all, and I'm glad to wish you a very happy 40th birthday! Let's celebrate and make 40 the best year yet!
My dear cousin, I can't believe you're turning 40! How did we grow up so quickly? It feels like just yesterday we were playing together as young, bright-eyed children. I hope you have a wonderful birthday surrounded by family, friends, laughter and love. Happy birthday!
Happy 40th birthday, cousin!I'm so happy to be joining in on the celebration. Enjoy your special day–after all, you only get one 40th birthday!
Cousin, you are simply the best! It feels like just yesterday that we were running around and playing as children. Look how far we've come–you're turning 40 years old today! Wishing you a very happy birthday.
Wishing you the happiest 40th birthday you could imagine, cousin! May the years ahead bring you joy, adventure, and love–I know you'll make the most of it. Have a fantastic day!
Dearest cousin, today's the big day–you're turning 40! No matter how many years go by, I know you'll still be bursting with energy and have a young, joyful spirit. Happy, happy birthday!
Keeping your family close is a sure way to bring love and happiness to your life. Strengthen the family bond you share with your cousin by making their birthday celebration as special as can be. A birthday message, such as one of the many terrific examples provided above, will make your cousin feel loved and appreciated. Bring on the cake, this birthday will be one to remember.